3 Health Care Challenges that Technology Can Solve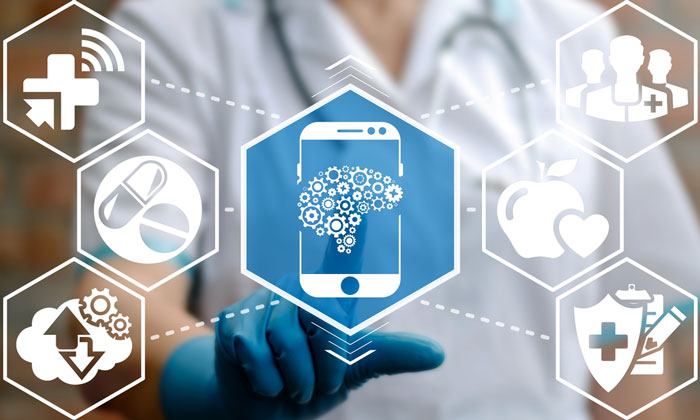 Significant digital strides have been made to improve global health care. These tech developments are not only saving more lives, but are also addressing massive problems faced by today's medical sector.
Here are three common challenges experienced by health providers and patients alike that can easily be solved by technology.
Problem #1: Inconsistencies in data sharing  
Hospitals exchange patient data when patients need to transfer from one department or one hospital to another.
Despite recent medical advancements, errors and inefficiencies in data sharing are still prominent. The results are detrimental to the patient and the organization's reputation. Traditional patient record sharing involving pen-and-paper methods is not only ineffective and time-consuming but also exposes the data to potential security breaches. Incomplete exchange of patient records can be dangerous especially for patients who need urgent or specialized treatment.
Solution:  Cloud technology
To improve data coordination and delivery, health care providers should invest in secure cloud-based data management systems.
Cloud technology is the use of off-site servers to process, transmit, and archive data. The chief benefits of using remote servers for networking are improved security, reduced human error risk, and lower manpower expenditure. Switching to a cloud-based infrastructure can unburden staff from tedious admin tasks and allow them to become more productive.
Problem #2: Paperwork management 
Data collection and storage are two of the most overwhelming tasks in health care. Many facilities are still using time-consuming manual methods that make filing and retrieval difficult.
Additionally, these paper-based methods pose greater risks of human error. Unlike machines, humans are prone to making mistakes when it comes to documentation or interpretation.  Such discrepancies often lead to faulty diagnoses, mismatched treatments, wrong appointment schedules, and incorrect medication.
Disposal of paper records also heightens the risk of data privacy breaches. Medical files that fall in the wrong hands can be used to threaten patient safety.
Solution: Electronic health records (EHRs)
Digitizing patient documents can reduce security and management worries.
Electronic health records (EHRs), for example, allow a more seamless flow of information within a health infrastructure. They give health providers quick access to complete patient records and medical history.
EHRs can automate many retrieval processes that usually take significant man hours to accomplish. Additionally, digital records can save storage space which can be converted to more functional areas. They also significantly cut administrative costs that come with transcriptions,  coding, physical chart storage, and insurance information. EHRs also reduce the time it takes for hard-copy communications among hospitals, labs, and pharmacies.
By cutting down the paperwork, patients and staff have fewer forms to fill out, leaving more time for direct patient care. Some EHR systems can also notify patients for incoming checkups and screenings.
Reduction in human errors also promotes effective diagnoses and safer care.  Electronic prescribing allows health care providers to input prescription information into a computer and directly send them over to pharmacies. This speeds up the purchasing and billing process and reduces errors due to illegible handwriting or interpretation.
Problem #3: Unequal health care access 
Unequal access to quality health care continues to be a pressing issue faced by populations across the globe. This inequity is often caused by age, geographical barriers, and economic gaps.
Patients from smaller and less developed communities, for example, don't enjoy the same medical advancements that are often found in major cities. The lack of transport options and inability to make convenient appointments can discourage a person from successfully receiving proper care.
Similarly, low-income individuals are less likely to afford costly treatments and appointments with specialists. Patients have no choice but to delay health care and suffer more without the necessary care or medication they should have been prescribed.
Older patients, on the other hand, often survive on a fixed income and cannot afford to pay for additional medical expenses. Their frail health and lack of mobility can also make traveling and in-person hospital visits unsafe.
Solution: Telemedicine
Many physicians are turning to telemedicine to expand their reach. Telemedicine allows health care professionals to assess, diagnose, and treat patients remotely using telecommunications technology.
For example, videoconferencing platforms allow patients to connect with key specialists from the comfort of their own home. Using telemedicine services can improve health outcomes and save patients from making costly and time-consuming journeys.
Remote analysis and monitoring services also benefit older patients who don't have the stamina for regular in-person appointments. Telemedicine also reduces non-urgent ER visits and transportation costs for routine checkups.
Additionally, telemedicine offers better access to specialists all over the world. It also makes patient and hospital referral easier, regardless of location. This can link patients to the right care and improve health outcomes.
Health care technology continues to evolve at rapid rates. It's now up to medical professionals how to best integrate these digital tools into their daily operations. When implemented properly, technology can increase patient safety, streamline data management, and enhance health care for individuals from all walks of life.